MySQL is a popular choice of database for use in web applications and it is essential for popular CMS systems such as Wordpress and Magento to function.
Adding a MySQL Database within your Webspace
Make sure that you are on a package which supports the PHP scripting language and that you have a Database included with your service.
You can check your PHP compatibility and Database allocation by reviewing your package at claranetsoho.co.uk/clarahost. If necessary, our support team can make changes to your service to enable both PHP and MySQL databases.
To add a Database, go to the Databases section and provide a unique name and password: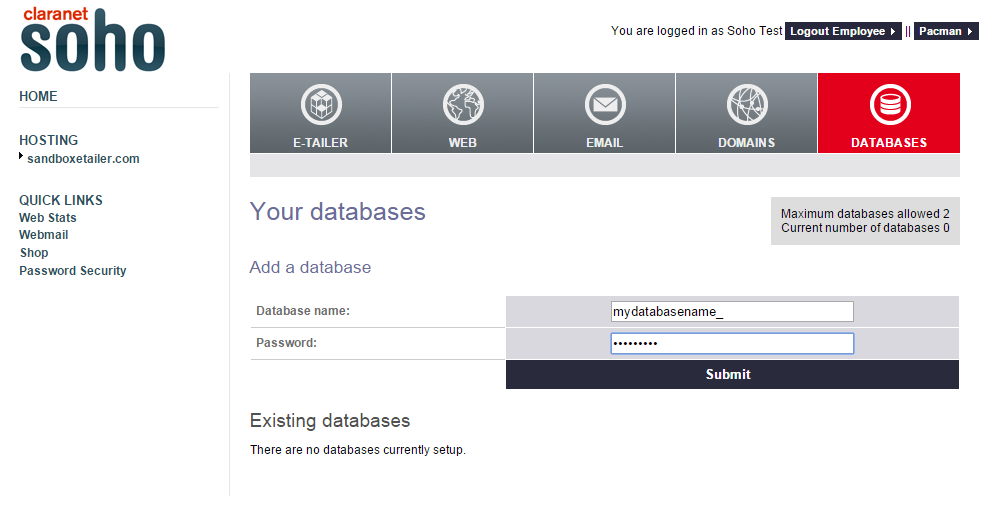 Once you have added this, you will see all of the details you will need under 'Existing Databases':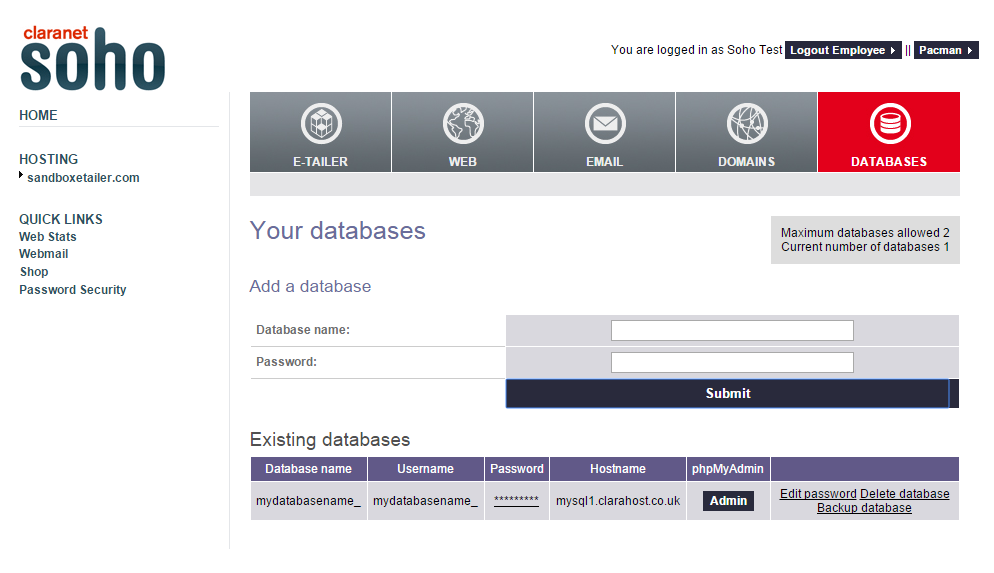 You can import, export and manage your database through the phpMyAdmin Facility by clicking the 'Admin' button: